Langues du Chat translates as cat's tongue. The reason is evident, it's simply because of the shape of the biscuit. To name a biscuit 'cat's tongue' just wouldn't sound quite right in English, but in French it sounds wonderful. Langues du Chat.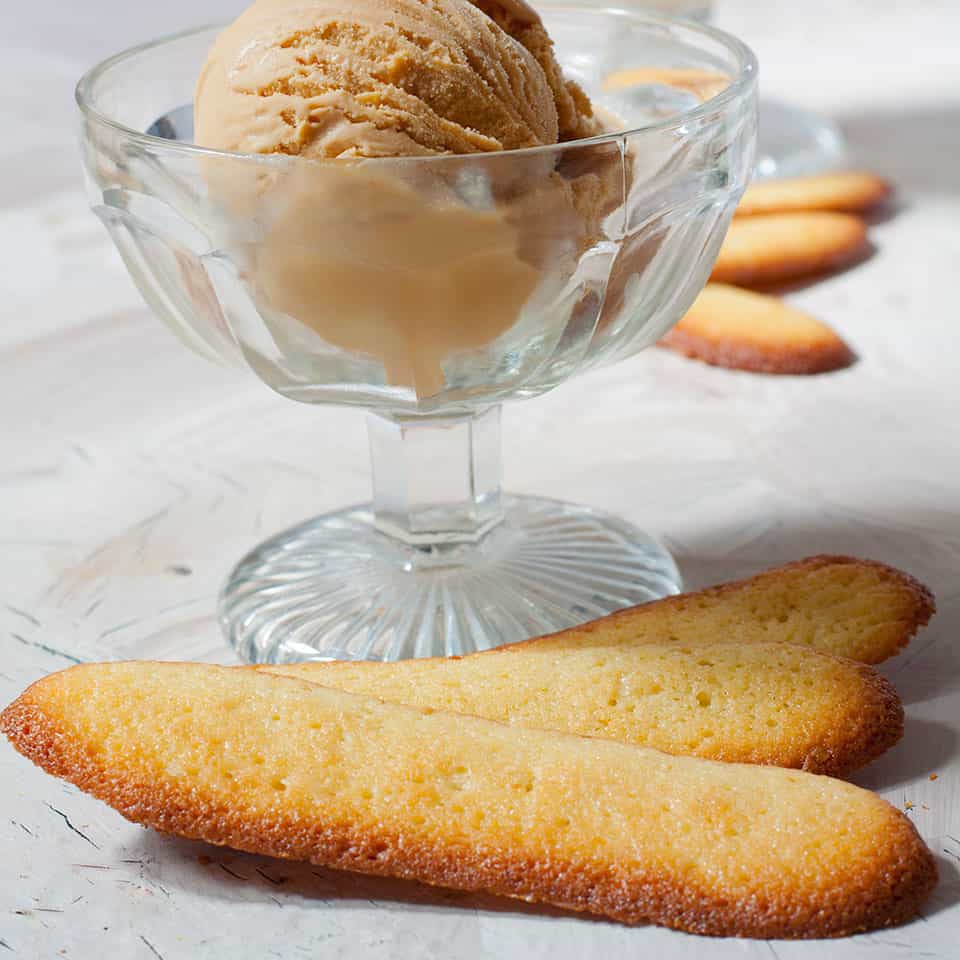 They crisp thin wafer biscuits are perfect for serving with icecream.
while these biscuits get their name from the shape there is nothing stopping you making them round. The recipe I used comes from 'A Year of Family Recipes' by Lesley Wild, Betty's Cookery School. It's a lovely book, focussing on seasonality, very much as the Betty Tearooms do.
It is not the classic recipe for these biscuits but I've not adjusted the recipe ingredients because it's lovely as it is.
A few side notes for you now, they clearly aren't suitable for those with nut allergies due to the ground almonds (obvious, but I felt I needed to mention that). And if you haven't got a piping bag but fancy making the classic shape, you can get disposable ones cheaply from supermarkets You can even use a plastic bag just snip off one corner. For this recipe, you don't need any nozzle attachments.
If liked you can add some cocoa nibs or chopped nuts before baking.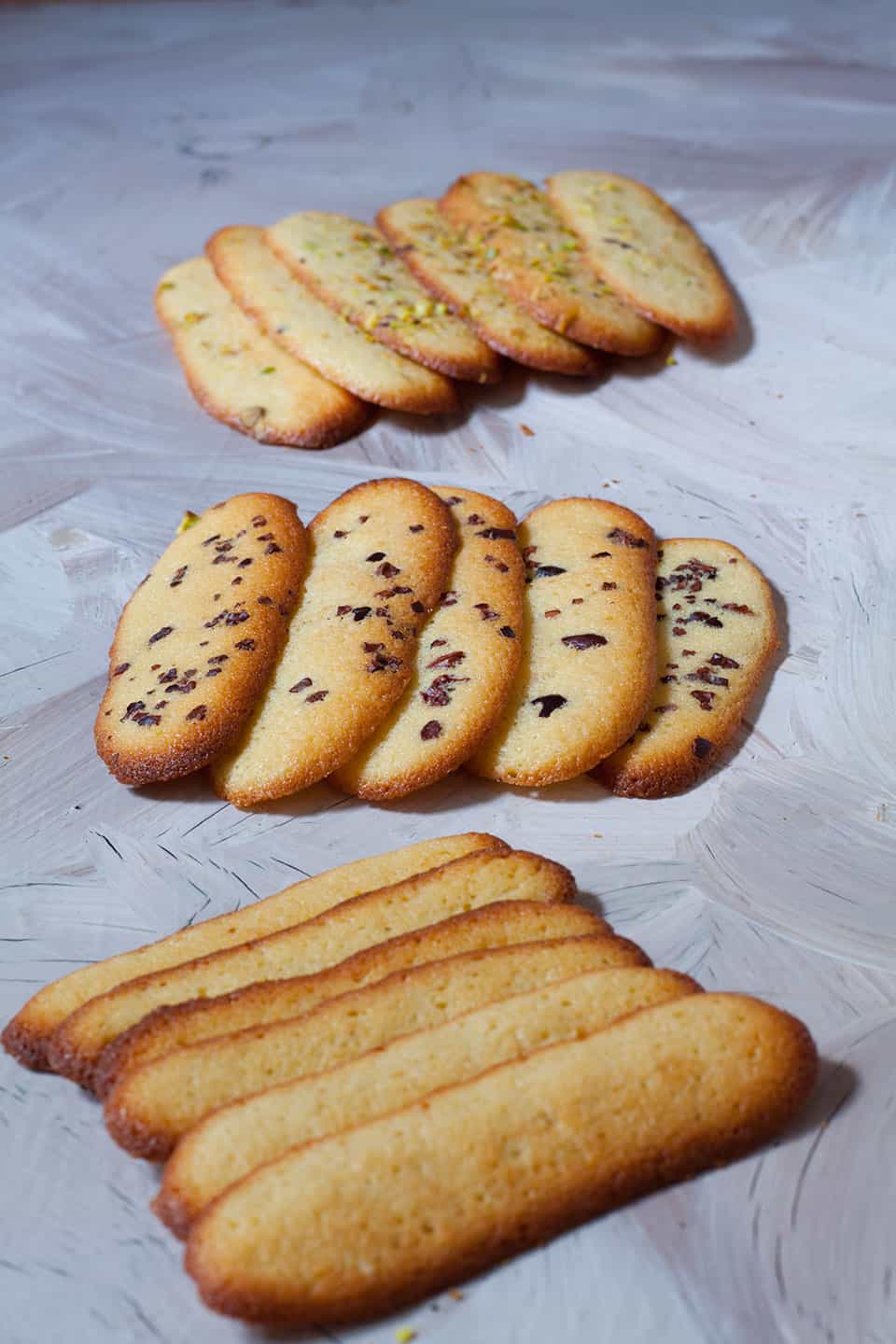 Langues du Chat Biscuits
Volume: approx. 24 biscuits
Cost: £1.35. That's 5.6p each
Freezable: Sorry, not tried.
Difficulty: Easy
Time: 15 minutes; plus baking time of approx. 17 minutes.
Recipe from: 'A year of Family Recipes' by Lesley Wild.
You will need
3 egg whites
80g ground almonds
80g caster sugar
2 teaspoon plain flour.
How to make them
1. Preheat the oven to 150c / Fan 140c / Gas 2
2. Line a large baking tray with grease proof paper by dabbing small bits of margarine in the corners of the tray and laying the paper on top. (This will just stop the paper billowing around).
3. Place the dry ingredients into a large bowl, and give them a mix to breakdown any clumps of ground almonds.
4. In a separate bowl whisk the egg whites. Make sure the bowl and whisk are scrupulously clean, any residue of fat will prevent the egg whites becoming 'meringue' like. You can use a stand mixer, hand held electric whisk or a balloon whisk for this. I used a balloon whisk to save on washing up! It took me only 3 or 4 minutes. You're aiming for the egg whites to have doubled in volume and be firm. They won't be shiny like a meringue (because no sugar has been added).
5. Tip the egg whites gently into the dry ingredient. Using a spatula or metal spoon, fold the egg whites in gently.
6. Place the mixture into a piping bag. Snip the end off the bag (if using disposable ones) and then pipe your cat's tongues onto the lined tray. Aim for about 7cm in length. Alternatively you could use a spoon to drop circles of the mixture onto the greased tray. Remember to leave sufficient space around each biscuit to allow for expansion.
7. Bake the biscuits for about 17 minutes until firm and lightly golden. You may need to rotate the tray ⅔ of the way through cooking.
8. Once cooled, remove from the tray and place on a cooling rack to finish cooling.